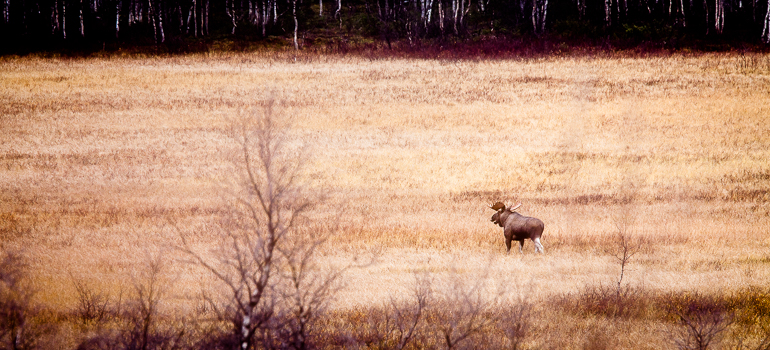 The CLINF Nordic Centre of Excellence investigates the effects of climate change on the prevalence of infectious diseases in humans and animals in northern regions and predicts the impact that changed risks of infections may have on northern societies, their culture, and their economy. CLINF research covers the geographic area from Nuuk in western Greenland to Yakutsk in eastern Siberia. The conditions and influencing factors for climate-sensitive infectious diseases (CSI) in the North are addressed in a set of five interlinked work packages and 12 multidisciplinary research teams, that are analysing
Health statistics (work package 1, WP1, Human and animal diseases in the northern Nordic Region),
Potential landscape change (WP2, Climate change effects in the Nordic Region), and
Associated migration of infectious diseases (WP3, Depicting the geographic spread of climate-sensitive infections in the Nordic Region),
Perception of risk and societal cost, adaptive capacity to cope with the risks and costs, and with strengthening societal CSI infrastructures (WP4, Societal impacts and adaptation needs).
Adaptive capacity, gender effects and traditional knowledge are used as integrating factors (WP5, Traditional knowledge, gender and local agency).
Research results from these investigations are then used in a sixth work package (WP6, The CLINF geographic information system) that builds an early warning system for emerging infections with forecasts on environmental climate change effects and assessments of societal risk as well as of adaptive capacity on a local scale. We envisage our interactive CLINF geographic information system (GIS) to become a valuable tool for policy makers in preparing northern communities for future challenges.
WP1 gathers information on the prevalence and incidence of climate-sensitive infections (CSI) in humans and animals in northern Scandinavia, north-western Russia, Siberia and the North-Atlantic islands. One major objective is to provide data for an alert system for CSI at local level, by identifying ecological changes of importance for emerging diseases. Historic incident data is collected from archives and contemporary disease prevalence is studied in serum samples. One in-depth epidemiological study focuses on human tularemia, and another identifies important health problems for the future of sheep and reindeer herding. Also included is a pilot study to test DNA deep sequencing as a means of providing surveillance of pathogens in animals.
WP2 acquires and integrates the in situ and satellite-based environmental data needed to assess the potential spread of CSI under high latitude change, and uses these data in model projections of environmental change relevant to the viability and propagation of disease vectors such as mosquitoes or ticks. Terrestrial and aquatic processes on landscape-scale as well as biological/ecological processes are first studied separately and then linked together to provide consistent predictions.
WP3 combines the disease prevalence data from WP1 with present and projected scenarios of landscape change from WP2, in order to analyze how the present-day distribution of selected diseases will change in a thawing north. Using the current geographic distribution of diseases as a baseline, the potential for migration of diseases is analyzed as a function of projected landscape and hydrological change and depicted with a time-series of thematic maps. The resulting scenarios are overlaid with data concerning societal infrastructure from WP4, and fed back for collaborative assessment and depiction of the risks associated with changing societal exposure to CSI. These maps and data products are then disseminated via the CLINF GIS Public Data Repository.
WP4 wants to understand how the spread of CSI will affect societal and individual well-being, ontological security, and adaptive capacity in the North. Ontological security is defined as the sense of security from an individual and from a community perspective. This includes the potential to preserve and develop identity and tools for understanding and controlling their social and material environment. A three-pronged approach is applied to the analyses of the linkages between the spreading of CSI and the consequences for health and well-being:
Significance for ontological security in local communities in terms of destabilizing health;
Impacts on animal husbandry with respect to health effects of CSI on both animals and humans, and on economic and cultural conditions; and
Adaptation strategies and adaptive capacity across societal scales.
WP5 is interested in the impact of climate change on the well-being of different groups in local communities such as indigenous people, the elderly, women and children. The team investigates:
How gender power relations affect and are involved in overarching contexts of climate and environment changes which impact human health and well-being;
What agency dispositions are available to men and women within communities (access to information; opportunities and resources for agency);
Which adaptation and resilience strategies are available across genders;
How health risks and environmental & human security are perceived by women and men and, in turn, how their awareness affects their situation and agency.
Particular emphasis is put on the extent to which traditional knowledge has a risk management potential and can supplement the roles of local authorities. Traditional knowledge is defined as knowledge and beliefs regarding relations between living beings and their environment. This knowledge is culture- and experience-based, transferred across generations, and includes empirical facts, social institutions and management, as well as inherited world views; it is often focused on practical application and provides a basis for cultural and community continuity.